The collection *ColorWays 3* contains 6 patterns for garments and accessories made of variegated yarns. All patterns are variable in size, so that the cardigans, poncho and ruana can also be worked in kids' sizes, The collection contains several workshops as well. All patterns are charted.
Patterns
Oversized Cardigan
Square Cardigan
Poncho
Ruana
Hooded Shawl
Cowl
Workshops & Annex
Ridges & Eyelet Rows
Increasing from the strand between stitches
Picking up stitches
Helpful Hints
Symbols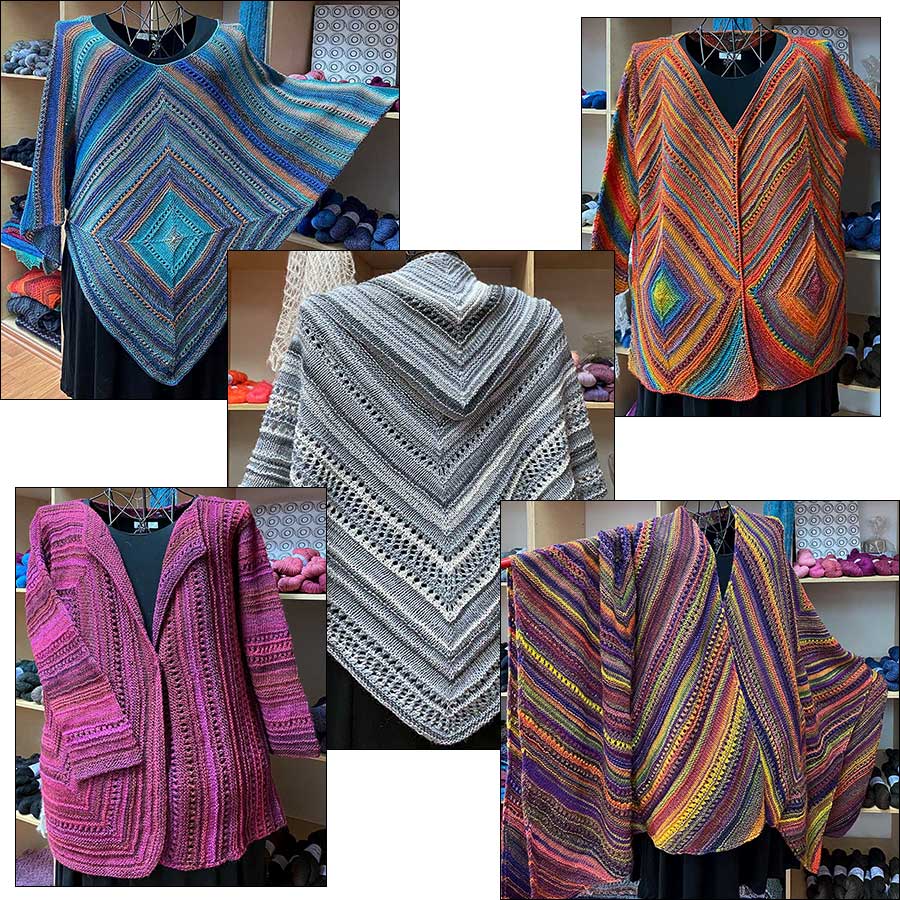 The collection in digital form (PDF file) is sent via e-mail without shipping costs.
The collection in paper form, bound as a spiral book, costs 3 € more, plus shipping costs.