The collection *Socks LeftOver* consists of 6 instructions for 2-colored socks and 6 additional patterns. The special feature of these models is that they are well suited for the use of left over sock yarn.
The collection comes with some workshops for knitting socks. The patterns are charted.

Content:
6 detailed instructions for socks
6 additional patterns
Workshop: size variations
Workshop: round heel
Workshop: Top for LeftOver
Workshop: Toe up (knit sock from the top)
Workshop: Turn Over Pattern for ToeUp
Tips & Tricks
This collection is available in several languages. Please select the language above.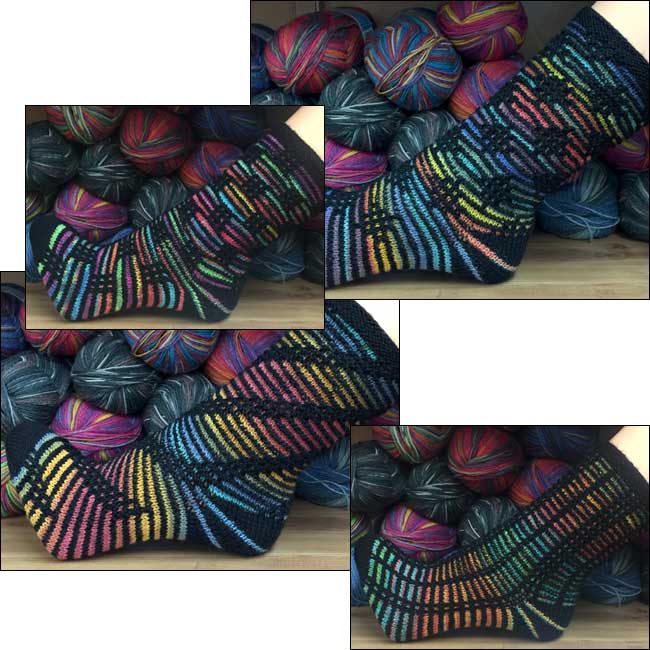 The collection in digital form (PDF file) is sent via e-mail without shipping costs.
The collection in paper form, bound as a spiral book, costs 2 € more, plus shipping costs.