The collection *Socks in Between* consists of 6 instructions for 2-colored socks in Matrix style patterns - an easy-to-knit slip stitch cable technique. The special feature of these models is that each of the used colors will alternatingly be the prominent color.
The collection comes with some workshops for knitting socks. The patterns are charted.

Content:
6 socks instructions
Workshop: color arrangement
Workshop: cable knitting without cable needle
Workshop: cuff with double rolled edge
Workshop: knitting socks toe up
Workshop: elastic bind-off
This collection is available in several languages. Please select the language above.
All patterns are also available individually: » Anleitungen Socken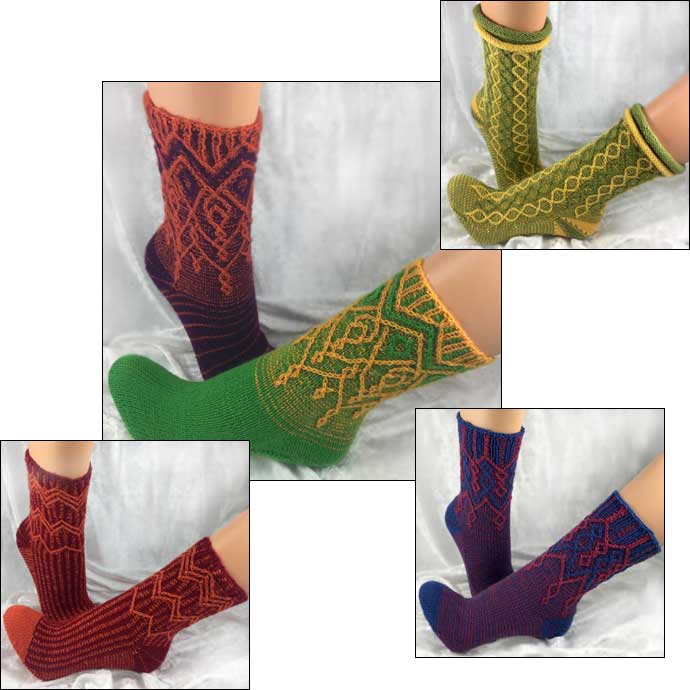 The collection in digital form (PDF file) is sent via e-mail without shipping costs.
The collection in paper form, bound as a spiral book, costs 2 € more, plus shipping costs.