The collection *Socks in Style* consists of 6 of the most popular designs for 2-colored socks in Matrix style patterns - an easy-to-knit slip stitch cable technique that makes each of these socks a stylish work of art.
Even though the patterns look impressive, they are rather easy to knit: In each round, only one colour is used. The colour changes after each round. The cables/twists consist of two stitches only and can be easily worked without a cable needle.
The collection comes with several workshops for knitting these patterns. The patterns are charted.
Content:
6 sock patterns: *Gothix*, *Nyx*, *Twinx*, *Xamina*, *Xena* and *Xara*
Workshop: color arrangement
Workshop: cable knitting without cable needle
Workshop: 2 colored round heel
This collection is available in several languages. Please select the language above.
All patterns are also available individually: » Sock Patterns
If you'd like to try the Matrix style with an easy pattern, we recommend the sock *Maxi*.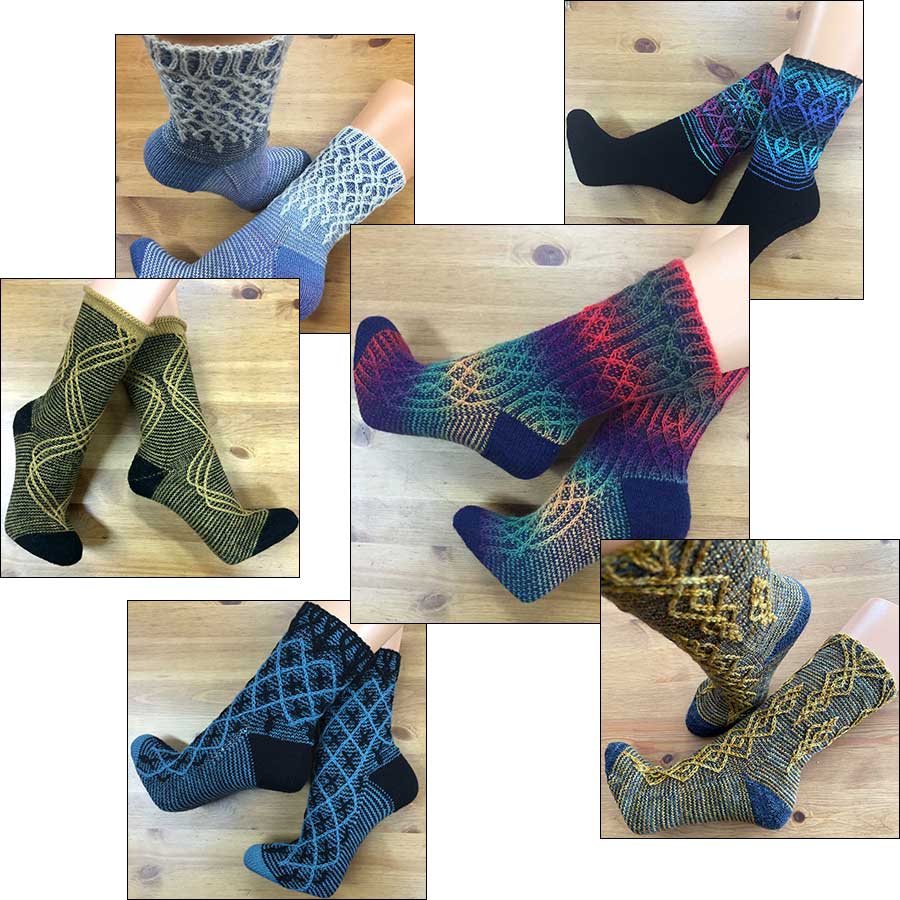 The collection in digital form (PDF file) is sent via e-mail without shipping costs.
The collection in paper form, bound as a spiral book, costs 2 € more, plus shipping costs.