The collection * Socks in Winter* consists of 6 instructions for winterly socks with pretty patterns. The collection comes with some workshops for knitting socks. The patterns are charted.

Content:
6 socks instructions
Workshop: knitting in the round without dpns
Workshop: round or italian cast-on
Workshop: tomato heel
Workshop: knitting the toe
Workshop: kitchener stitch
This collection is available in several languages. Please select the language above.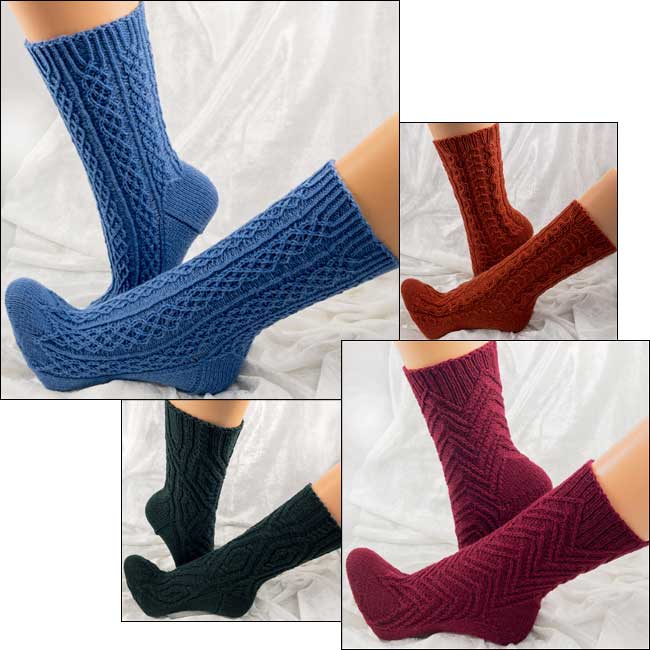 The collection in digital form (PDF file) is sent via e-mail without shipping costs.
The collection in paper form, bound as a spiral book, costs 2 € more, plus shipping costs.