The portfolio for the sock *DonnaRocco* is a jack of all trades for 1000 and 1 variation of colourful socks.
*DonnaRocco* socks consist of a combination of different colours and patterns, connected by garter stitch ribs.
In addition to the instructions for *DonnaRocco* socks it contains all the basics for knitting socks in short and concise form - but sufficient detail. On the first pages you will find the various patterns and 7 representative examples with instructions. Workshops, tips and tricks complete the portfolio. The patterns are charted.
Content:
Color combination
design information
stitch number requirements and yardage
Various lace patterns to be used as main and additional pattern
7 exemplatory instructions
Tips & Tricks: folded picot edge, provisional cast on, neat cuffs, elastic bind off ...
Workshops: knitting the toe, grafting with kitchener stitch, sweet tomatoe heel, afterthought heel, double rolled edge and ToeUp Socks
This pattern is available in several languages. Please select the language above.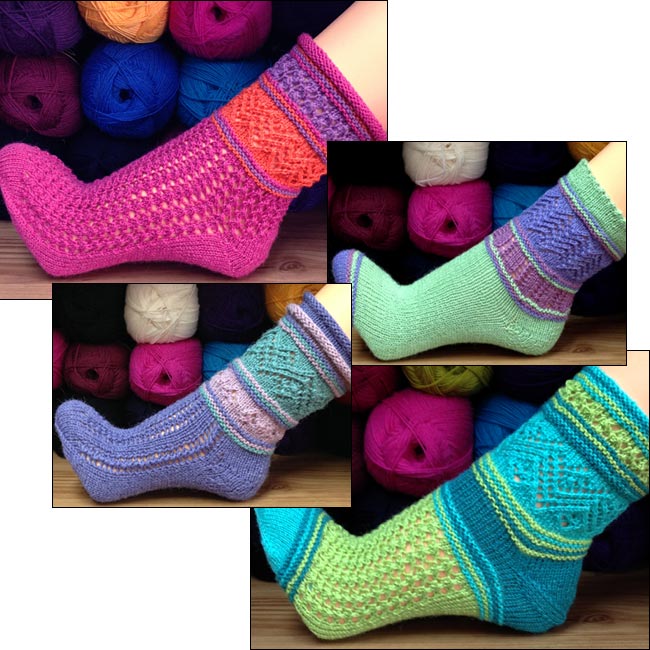 For the collection in digital form (PDF file), there are no additional costs for shipping and handling.
For printing and binding the collection (spiral binding, A4), we charge 2 Euro on top, plus shipping costs.