With this subscription you will get patterns for knitting socks for one year. None of those patterns have been published before and they will only be available for individual sale 2 years after being published in this subscription. The patterns are suitable for solid colored, semi-solid, variegated and self-striping sockyarns.
The subscription includes:
12 x sock patterns (always on the beginning of the new month)
assistance if needed
the patterns are charted
Some of the last patterns: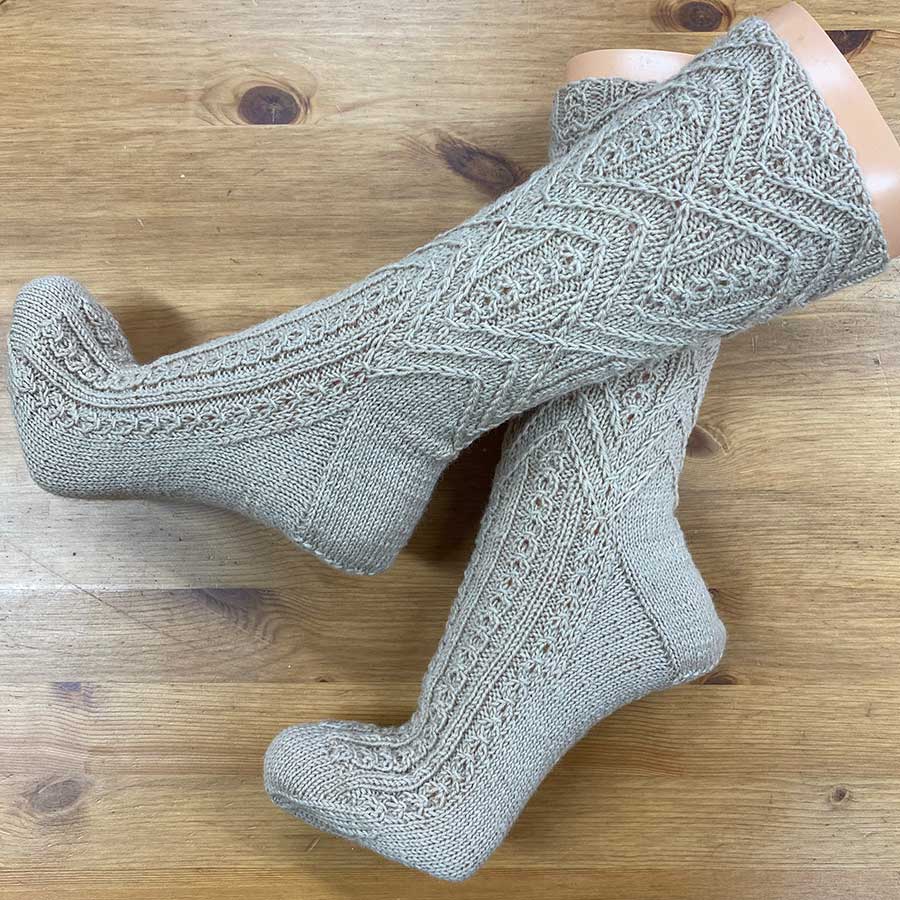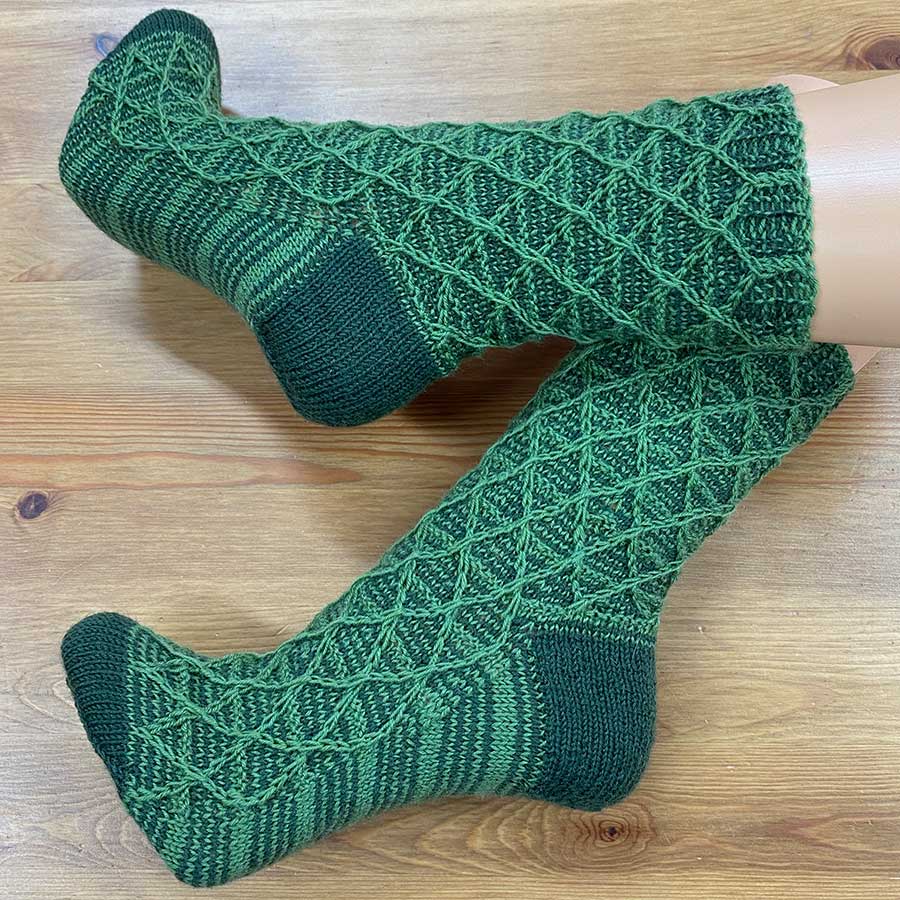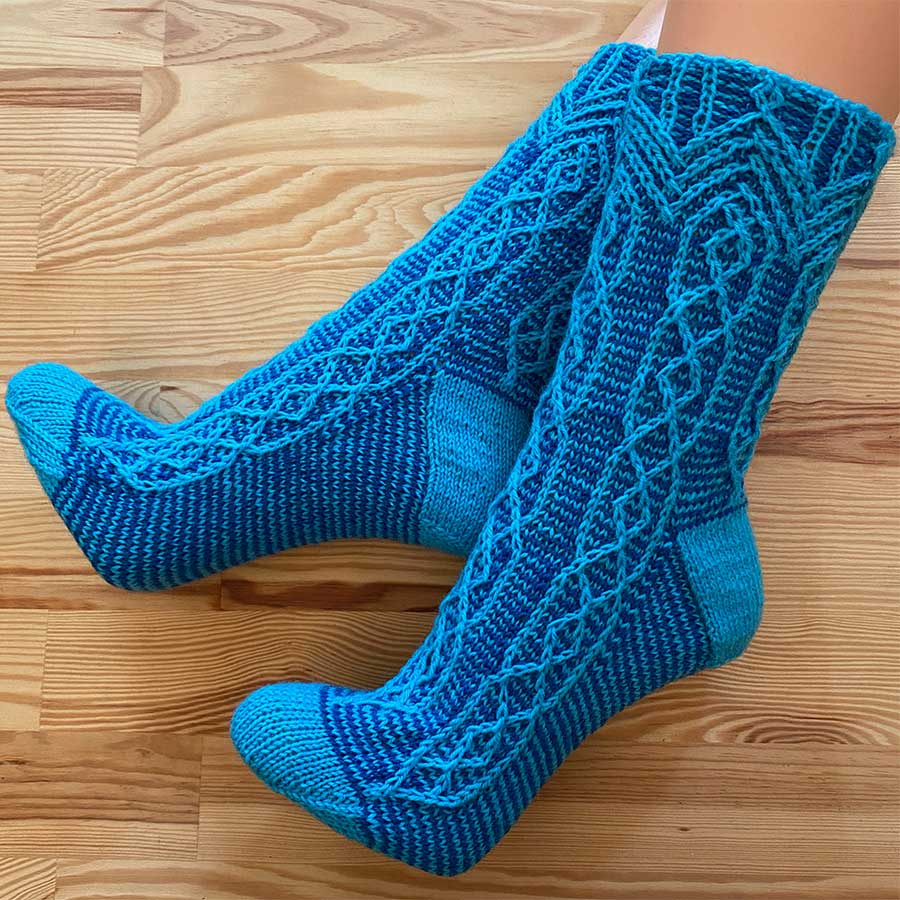 This subscription is valid for 12 months and does NOT automatically renew. You decide for yourself whether you liked the service and want to benefit from it for another year.